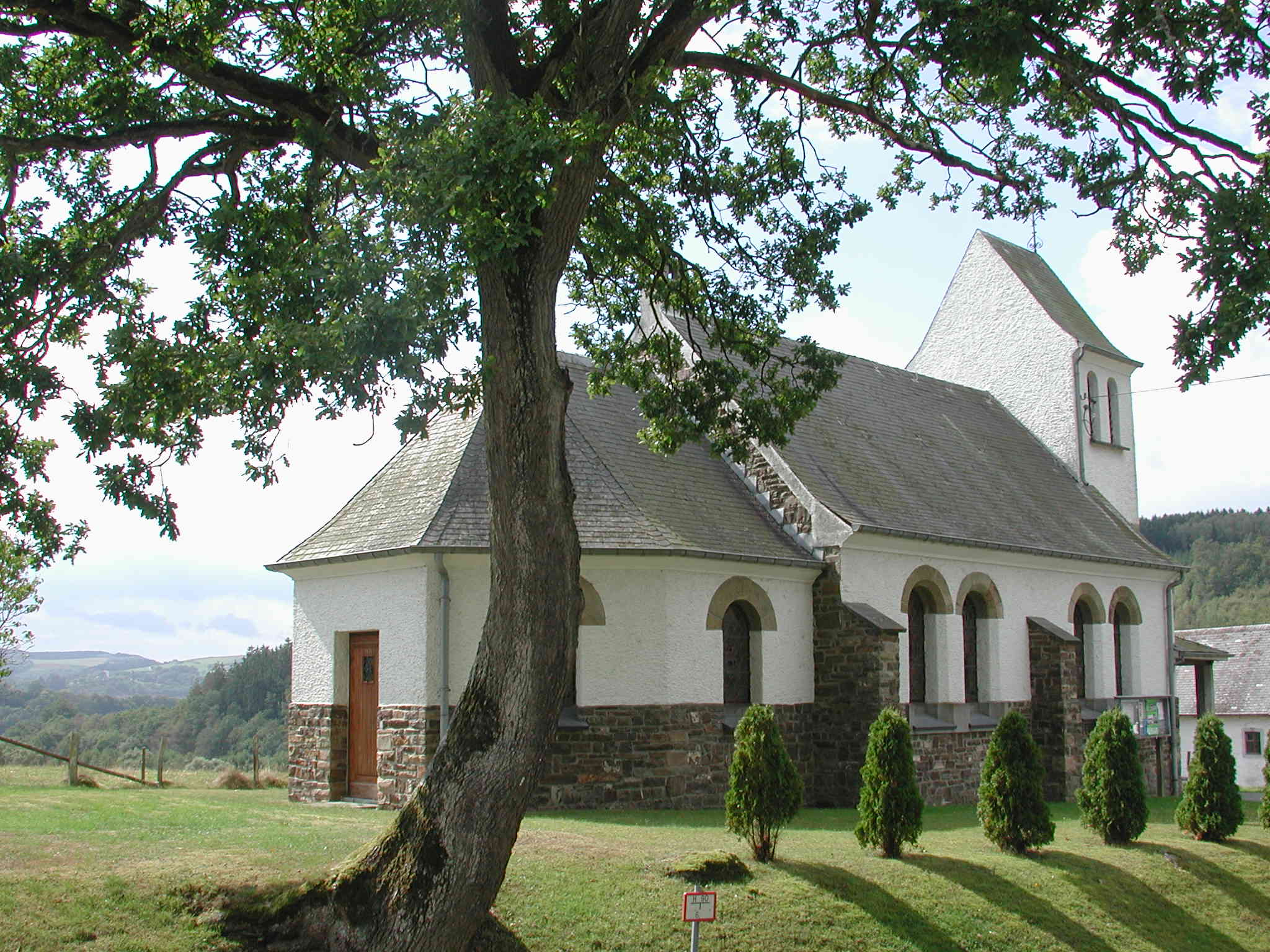 St. Joseph Chapel in Auel
Square construction with a four-sided turret, hipped roof and a five-sided chancel: the St. Joseph Chapel in remote Auel immediately creates a special impression. The curved quarry stone building dates from the 18th century, and in the lintel of the small vestibule is the date 1829.
Suffering and death, but their overcoming in Eternal Life play an important role in the depictions of the saints. The most striking scene is a group of the Holy Sepulchre under the altar table. It dates from the 16th century and shows the Marys with the vessels of embalming behind the body of Christ. The one on the right of the figures dates even from the early 15th century. Two guards in the uniform of Roman soldiers are still standing in front of the tomb with drawn sabers.
Next to the windows of St. Barbara, St. Isidore and Queen of Heaven, one can recognize symbols from the Laurentian Litany: Ivory Tower, Ark of the Covenant, Gate of Heaven, Mystic Rose. There is also a special devotion to St. Theresa of Lisieux and St. Lawrence, who are present twice in the small room. On the railing of the gallery there is a banner with the intercession: Ohl. Joseph grant us a blissful hour of death."
Source: Churches and chapels in East Belgium by Freddy Derwahl and Johannes Weber.