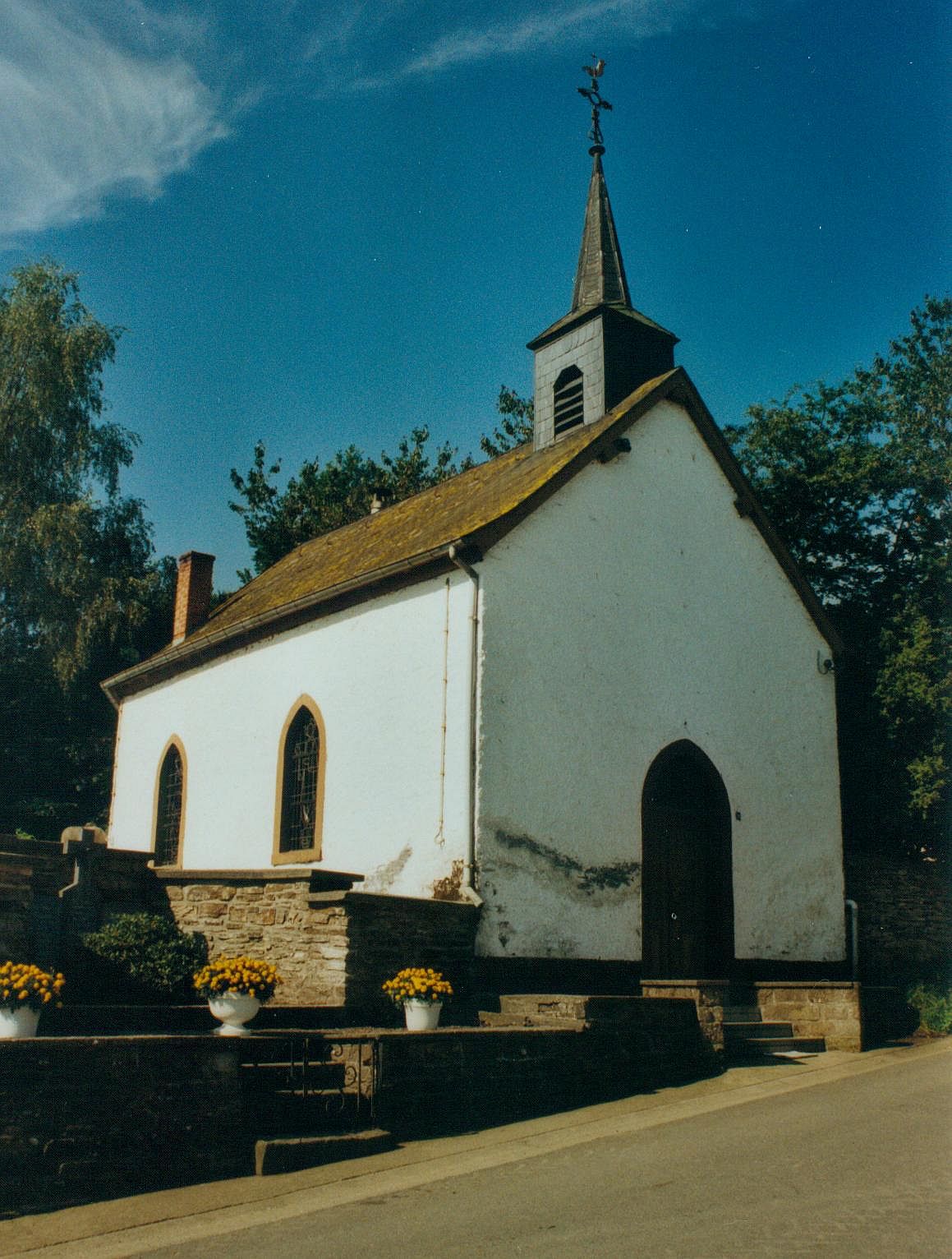 St. Quintinus Chapel in Alster
Similar to Weppeler, Alster is a private chapel, which after efforts for legalization in 1988-1989 legally came to the church factory in Reuland. In 1862, by order of the Prussian Minister of Culture, excavations were carried out in the village of about 80 inhabitants on "Mertesheide", during which, among other things, stone coffins were discovered.
A small shrine, wayside shrine or chapel, is said to have stood opposite the entrance portal of the present church in 1901 and was replaced by the present chapel in 1907. The chapel, dedicated to St. Quintinus and St. Donatus, is a very simple building. On the high altar there are the figures of the Mother of God and the two patrons. Four windows of the year 1960 come from the studio Osterath in Tilff.
Source: Churches and chapels in East Belgium by Freddy Derwahl and Johannes Weber