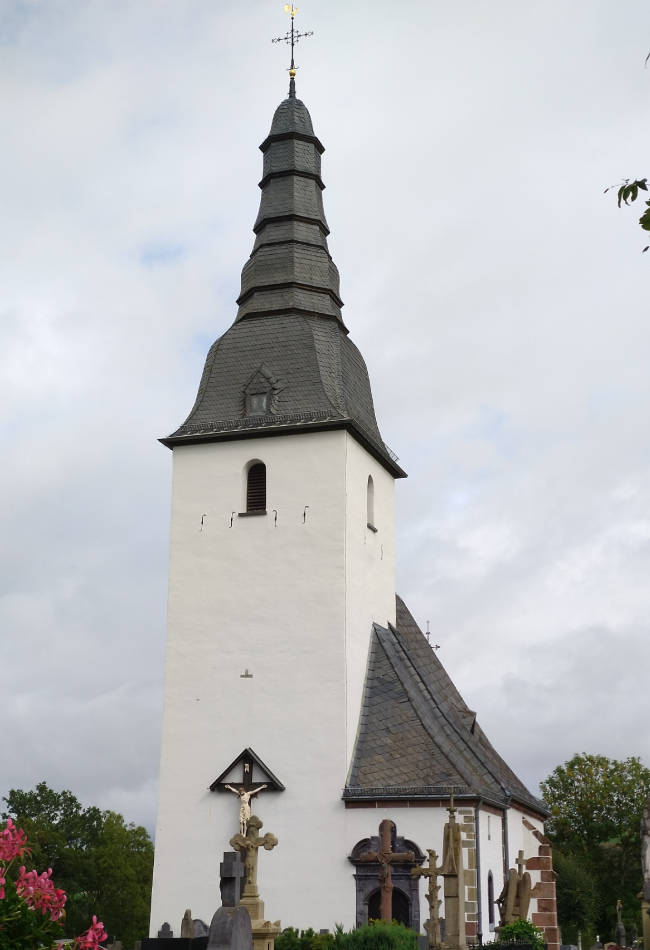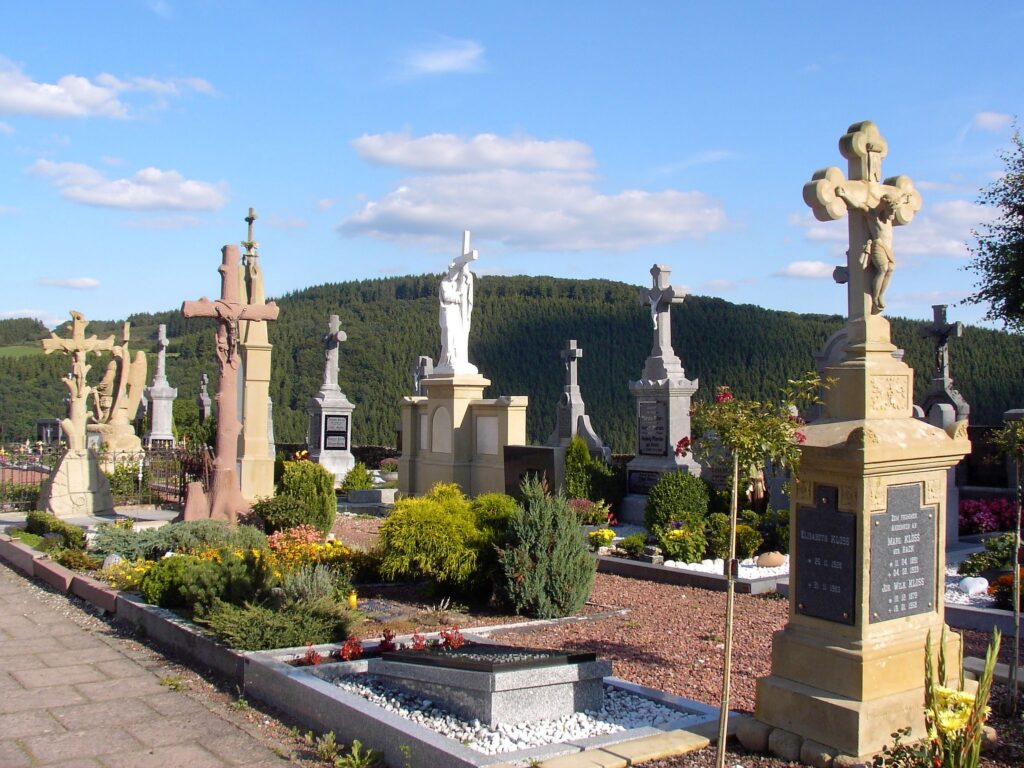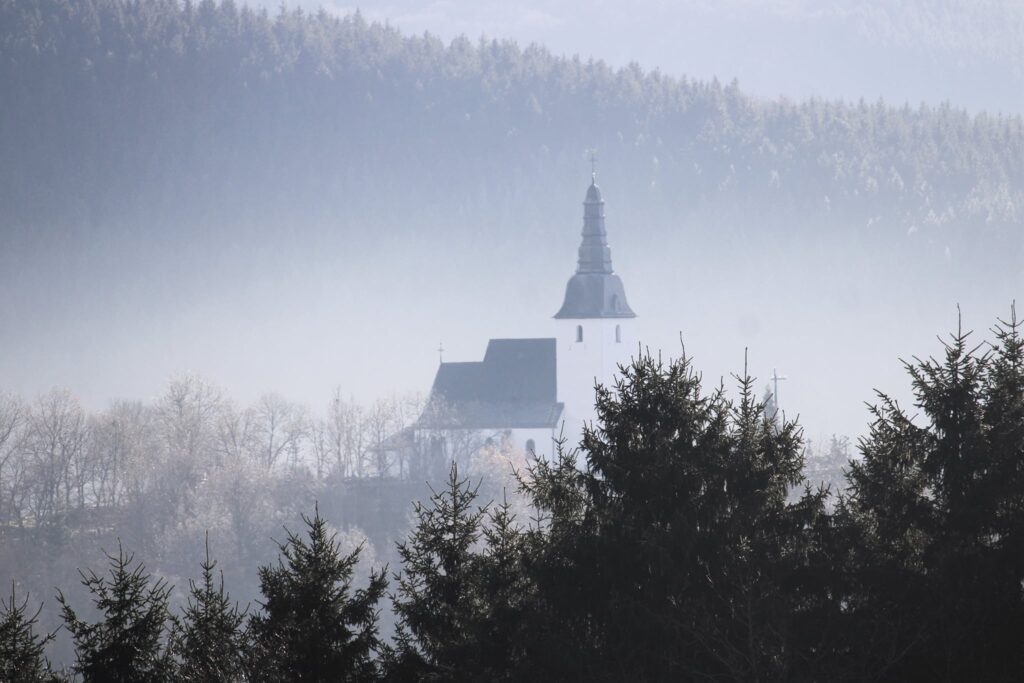 St. Hubertus-Kapelle in Weweler
The chapel is a jewel among the numerous rich East Belgian churches. Its outstanding location alone, high above the Our valley, makes it worth seeing. The history of its art and construction, the cemetery and the quiet surroundings also correspond to this. The church of "Wewilwre" was first mentioned in a document as early as 1312 and it is assumed that the present tower could date back to this time. The nave and choir were built and extended in the 15th and 16th centuries. Since then there have been only insignificant changes, which adds to the impressive effect of the whole complex. Very old time has been preserved here in its pure state.
There were interventions only by weather influence and by foreign hand. In 1678, 1711 and 1918 the tower was struck by lightning. During the last fire the bells fell to the ground and broke. On June 10, 2005, there was a serious burglary in the church: Our Lady, angels and the patron saints St. Hubert, St. Wendelin and St. James were stolen and never found. One can only marvel that the thieves apparently overlooked a 14th century cross above the entrance to the tower. It used to be part of a ossuary located in the corner of the choir and the nave.
Inside, a heavy central column supporting the star vault is immediately noticeable. Next to the well-preserved choir, it creates an atmosphere of refuge-like gathering. The main altar from 1774 is a work of the sculptor Stennes from Neuerburg and was set in colors three years later by Pierre de Hainausse. On the rococo covering a bas-relief of St. Hubert in the stag scene, and on the back wall of the canopy an Annunciation of Mary and apostle forts.
The choir stalls can seat only a few people, but with the rotating iron arms of the lecterns and carved eagles on a sphere, it corresponds to the ritual of monastic hourly prayer. Also surprising is the rococo pulpit in the squat room.
The flooring of the nave contains several grave slabs and grave crosses of former priests of Weweler, Reuland and Thommen of the 16th and 17th centuries. This burial tradition continues to this day, as the inhabitants of Weweler, Reuland, Lascheid, Alster and Stoubach still bury their relatives in the cemetery around the church. A new mortuary chapel was blessed in 2003 next to the churchyard.
Source: Churches and chapels in East Belgium by Freddy Derwahl and Johannes Weber