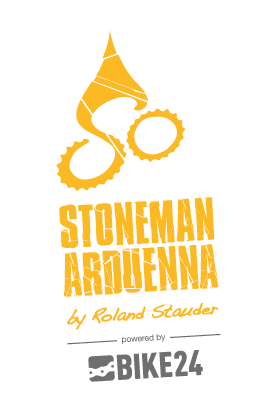 The licensed mountain bike challenge of the ex-MTB world champion Roland Stauder finally comes to Belgium! Stoneman is a challenge that's currently taking place in 5 different countries (Italy, Germany, Switzerland, Austria and Belgium). Every country has its deep forests, wide valleys and beautiful nature. Stoneman offers you a maximum driving pleasure and an unforgettable experience.
Stoneman Arduenna takes place in East Belgium since the year of 2020, having a total length of 176 kilometers and 8 checkpoints for marking your milestones. Just follow the Stoneman sign to get to the finish.
You are free to choose the day you want to start the challenge as well as the duration. You can do it in one day (gold), two days (silver) or three days (bronze).